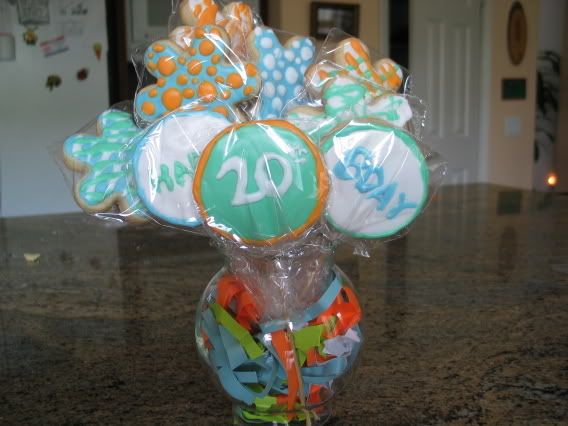 Cookie bouquet done for a friend's birthday.

my first buttercream transfer for jeremy's goodbye party.

My first cake!! It was for Michael Hammon's goodbye party, and it was themed as "The Western Wave Goodbye" My tools here? A ziploc bag.
S'mores cookies! Graham cracker cookie with a marshmallow/chocolate frosting and melted chocolate on top.

Cupcakes for the kids at work on St. Patrick's Day… obviously.

Cupcakes for my boys on Valentine's Day. I just love the boxes. Jeremy said that these cupcakes were the best he's ever eaten.

S'mores Brownie. Cut.

S'mores Brownie.. Uncut. Graham cracker layer, then brownie, and topped with toasted marshmallows!